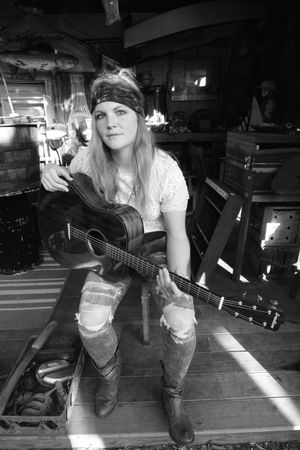 Born with humble beginnings in the small town of 
Pace, Florida

,
 Brittany didn't grow up with your typical southern appliquéd garments,  private school, and country club pool parties.  Unlike many of the privileged children of today, whatever Brittany has, it came from hard work, blood, sweat, tears, and a natural drive to prove something, whether it be to her peers or to herself.  Singing gospel from an early age in church, she knew where her passion lie.   And as spiritual as she may be, it wasn't God, it was music.  And the church couldn't even keep this determined soul from seeking fulfillment of her dream.
Her ultimate development came as a teenager who learned most of her lessons on the street.  With that came some serious hard knocks, motherhood, and a relentless persistence for making something of herself.  And what better place to turn than her own God given instrument, her voice.  She's been coined the next 
Adele
 and for good reason.  But as powerful as her vocal ability is, her strength comes from her 
songwriting
.  From heartache to alternate roads of hope and personal growth, Bell is relatable.  She is on a journey that could go in any direction.  It is her strength and perseverance, her spunk, and determination that will dictate her path.  A path that caught the eye of independent record label owner, Jeffrey Zimmer and 
Baldwin County Public Records
.
Teaming up with BCPR and producer/engineer 
Anthony Crawford
(Admiral Bean Studio)
, quickly led to Brittany recording her self titled debut album to be released September 16, 2016. The independence and contentness found in the lyrics of 
Only Rocking Mine
 and 
Four Letter Word 
will become anthems for anyone who has been unlucky in love yet found peace and harmony in being single
.  
And it's not only the lyrics that will captivate you, but the ear candy and hooks throughout the record that will take residence in your heart.  Britttany, along with producer Anthony Crawford, have together knocked this debut album out of the park.  Expect great things from this young and talented artist.  Join the mailing list and follow her on Facebook to see what the future holds for Brittany Bell.Join the 
mailing list
 and follow her on 
Facebook
 to see what the future holds for this young talented artist.